I had my penny sleeves arrive as well as a Hejduk Award Winner from Ebay.
The card came from the US - very fast. Nicely packaged in a rigid cardboard CD mailer with the card in a toploader inside.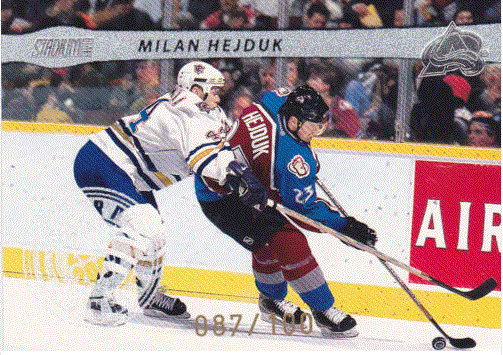 Currently on Ebay there is a crazy bidding war on a Clemmenson Award Winner. Booking for $4 the card has bids at $54 plus shipping. Unsure if it's the card, set, player or team.