I had a couple of cards arrive in the last few days.
Yesterday a Sports Card Forum purchase arrived. I received two Award Winners, an Allison and a Friesen.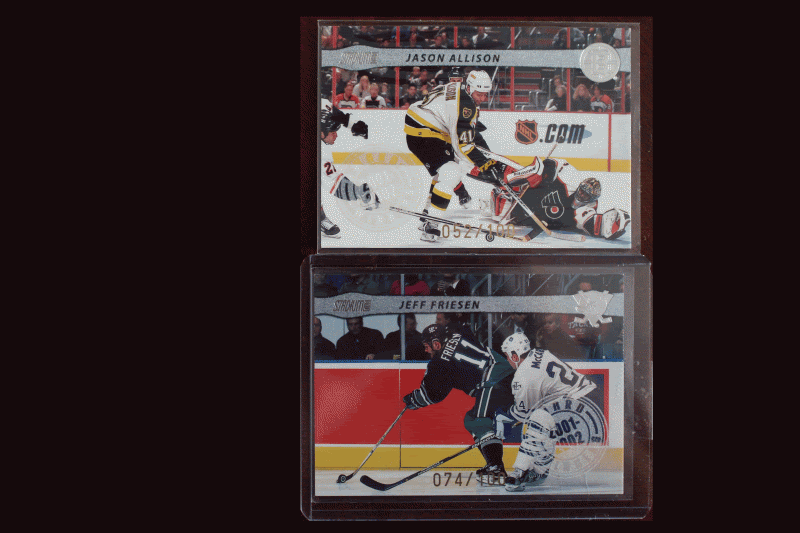 Today a Beckett Trade arrived. My cards had made it to Finland yesterday. I received a Lalime Master Photo and a Primeau Award Winner.
The only outstanding transaction is the balance of the COMC order coming from the US.
I purchased a Doug Weight Master Photo from a trader on Ebay.