How I started and where the quest has reached: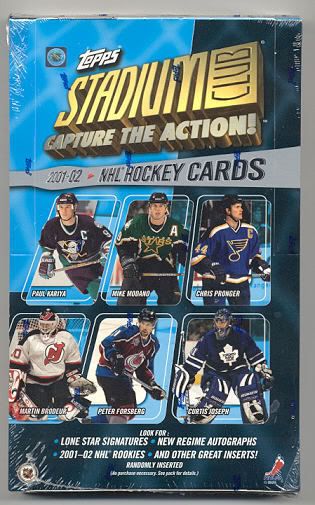 When this set was issued I was just starting to buy hockey cards again. I had bought some O-Pee-Chee and some Upper Deck.
I was also sampling various packs at the local card store.
One day I tried a 2001-02 TSC pack. The first one I opened. I pulled a serial numbered Master Photo. It was Roman Chechmanek.
I later bought a box and pulled a second Master Photo Timo Parsennen.
I decided to try and complete the set of Master Photos.
I am have yet finished that set. I've expanded to acquiring the Award Winner cards as well as Gallery Gold parallel cards.
Plus I've tried to complete the inserts, the autographs, and the jersey cards.
Basically a master set.
Good Luck me.