The base set, which i consider card 1 -140, has several transitions in quality.
Cards 1- 100 are premium quality. The logos for the team and Stadium club are foiled on the card and the silver/ Grey strip that has the player name written on it are added after the printing. I would say these cards are photo quality.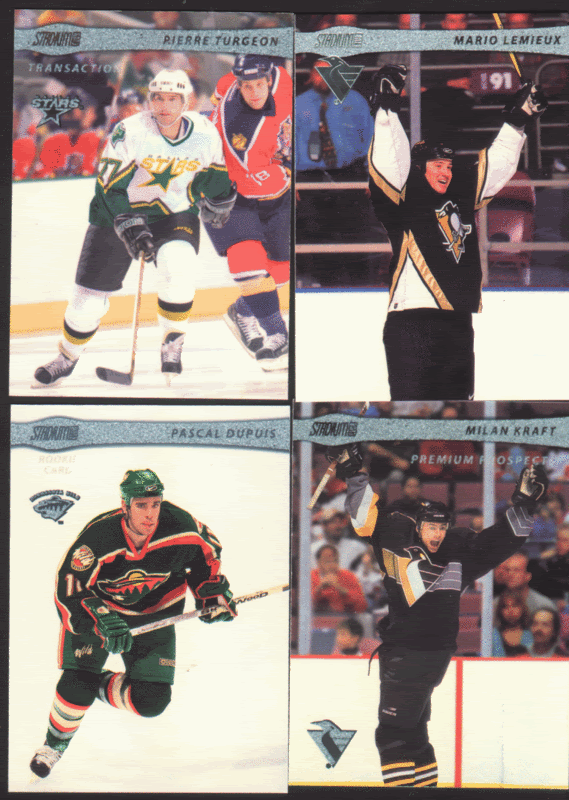 Cards 101 -140 are also high quality but not high (IMO) as the lower #ed cards. This is too bad because they are the transaction, premium prospects and rookie cards.
It seems that the later cards were printed in a one step process or just the high quality foil was dropped.
I actually have pulled error cards from packs. I have a Martin Brodeur card that has half of his name missing.( off center)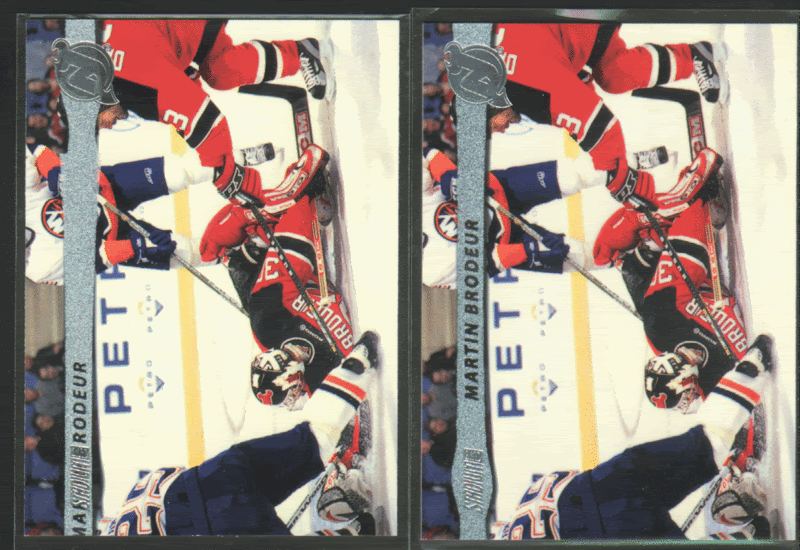 I also have two cards with the wrong names foiled onto the card.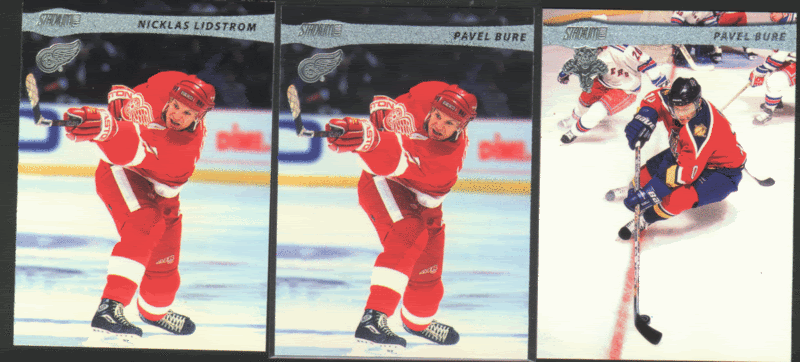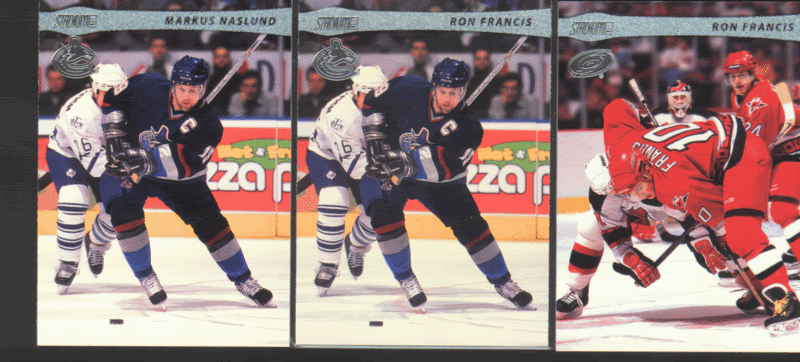 The Award Winner Parallel set has the same quality change above card #101. But the Master Photos have all the foiling removed so the have consistent quality from card 1 to 140.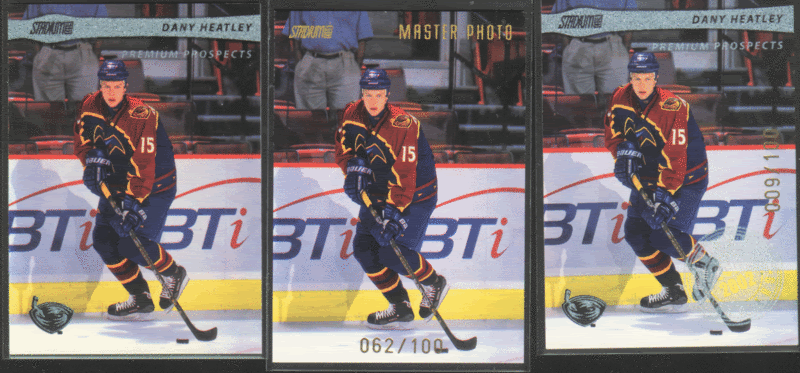 Regardless of the higher number quality drop off. I would say that These are some of the nicest cards ever produced.